Counter
Website Hit Counter
July 2018
| Sun | Mon | Tue | Wed | Thu | Fri | Sat |
| --- | --- | --- | --- | --- | --- | --- |
| 1 | 2 | 3 | 4 | 5 | 6 | 7 |
| 8 | 9 | 10 | 11 | 12 | 13 | 14 |
| 15 | 16 | 17 | 18 | 19 | 20 | 21 |
| 22 | 23 | 24 | 25 | 26 | 27 | 28 |
| 29 | 30 | 31 | | | | |
Calendar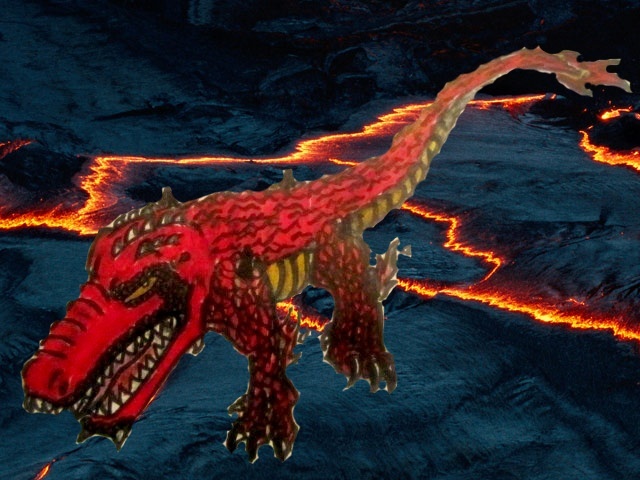 Weekly preview #1 5/25/2012: Charcodile. This was the first coloured draft of Charcodile, done over a year ago. Information for him can be found on the Weekly preview on our facebook page, here:
http://www.facebook.com/pr0jectanima/
On the forums, I'll include an exclusive commentary on Charcodile and all older Anima previews, and what I plan to do with them.
So, without further adieu, Charcodile was originally made as one of the starting Anima. He may, or may not, continue to be a starting Anima, however, what ended up happening, is he became one of the evolution chains to one of the Dragon Anima, which are exceedingly hard to acquire. As such, I will likely remove him from a Starter status. Anyhow, Charcodile's original design is very blocky, and extremely red. I do not plan to go with this design in the future. I plan to make a new texture for him, giving him an earthy scaly look, and instead of having the scales look spiky they will likely be plated. He will most likely be an earthy red, with dark brown and coal colored dried magma on his body. His eyes will become more wild, and I'll probably exchange the Fire Tipped tail for something like Magma pools on his back. Anyways, I'm gunna post more of the previews onto the forum here, beginning the full transfer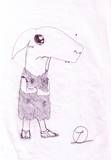 Weekly preview #2 6/2/2012
Cutebold is one of the first designs done by our first recruit, Wrath (AKA Josh.] he's incredibly cute. However, a little ways into it, Wrath admitted that he made it from Dwarf Fortress, and that it was not original. As such, we have to "Make it ours" So to speak, which means a complete revamp is in order. Simply because while I don't mind a tribute to Dwarf Fortress, it can't be something that violates copyright.
I was thinking of making two types of Cutebold, a cave cutebold, and a prairie cutebold. One being reptilian in nature, the other being mammalian. They'd both utilize rags/barely sacks as clothing and the textures for those sacks would have to be redone. However, as far as the actual detailed design goes, we're still determining what it should be as I'm typing this.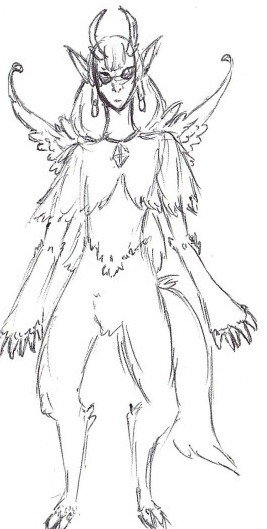 WEEKLY preview #3 6/8/2012 "Faeder"
Faeder was originally designed by Kevin Kahler, who's not *currently* on the project, due mainly to production issues, though he also was adding the wrong 'flavor' to pa, and treating it like a balloon to fill with anything desired. However, his anima designs were quite solid.
I like Faeder. It's a very interesting design, I don't think I'd change anything on it except maybe the drooping ears and the necklace. Other than that, I'd make no changes.


Similar topics
---
Permissions in this forum:
You
cannot
reply to topics in this forum